L'Etoile French School
CHALLENGE - As a start-up in 2011, L'Etoile needed an identity and web presence that would reflect their trusted staff and unique learning environment.

ACTION - We partnered with L'Etoile by delivering tools to help them promote their organization and build a reputation that is both parent-credible and kid-friendly which sets them apart from other similar offerings in the area.
RESULTS - The staff was able to utilize these new tools and the school filled up to capacity within a month. Since the initial launch, the school has grown to include additional grade levels and we continue to partner with L'Etoile to help the organization communicate its value.
SERVICES PROVIDED
IDENTIFY - Positioning, Logo Design, Identity Development
DEVELOP - Print Design, Web Design & Development, Custom Photography
PROMOTE - Sign Design & Creation, Print Advertising, Banner Ads
MANAGE - Print Production, Web Maintenance, Communications
BRAND IDENTITY - Visual Assets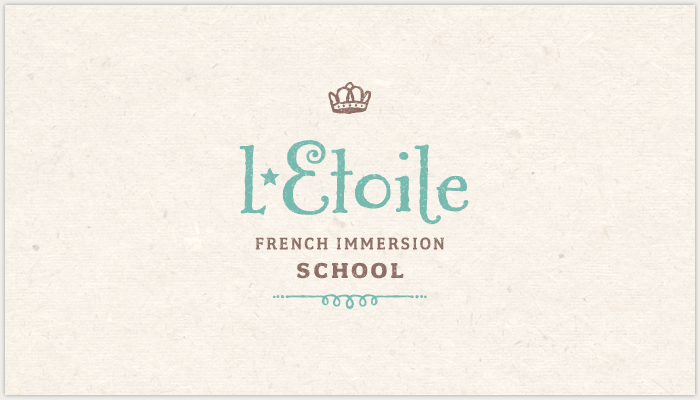 BRAND IDENTITY - Assets Development & Illustration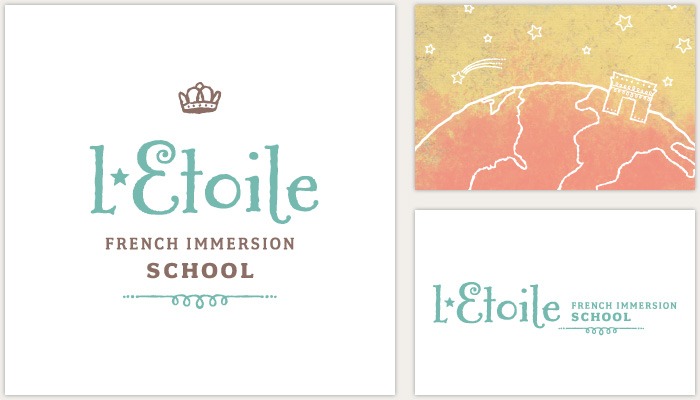 PRINT DESIGN - Business Card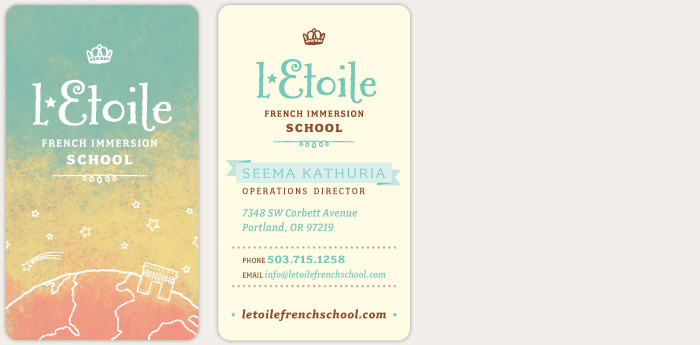 CONTENT DEVELOPMENT - Custom Photography
CONTENT DEVELOPMENT - Printed Posters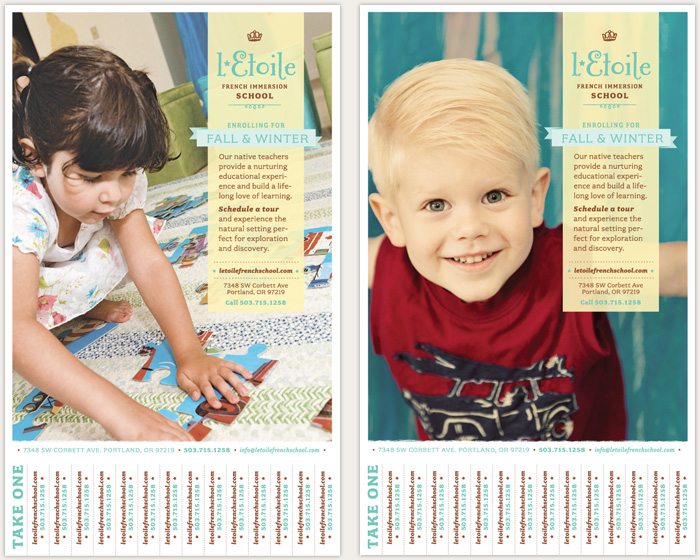 ENVIRONMENT DESIGN - Hand-made External Sign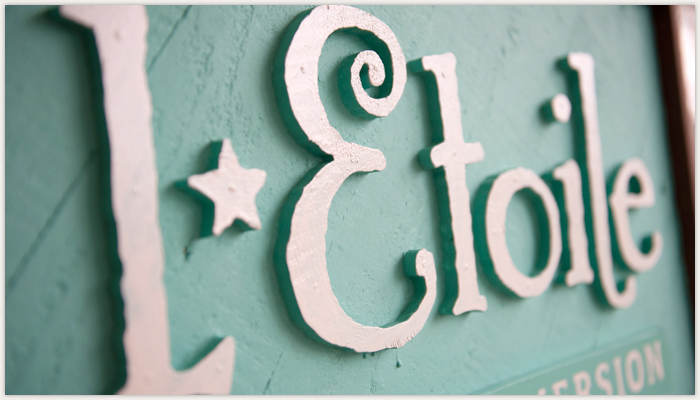 CONTENT DEVELOPMENT - Rendering Enhancement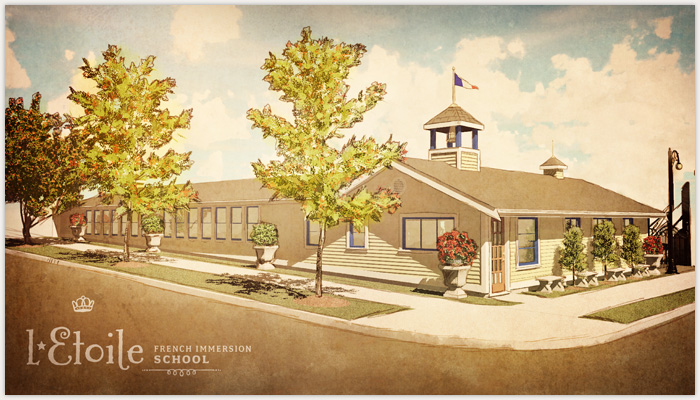 INTERACTIVE - Website Template Styling